Kunduchi Pet Products
Show Filters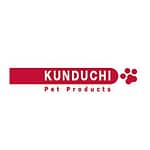 KUNDUCHI Pet Products is a South African company that provides quality products for cats and dogs that pet owners will love. Whether you need dog jerseys, walking leads or protection for your car upholstery or couch, KUNDUCHI has something for every dog and their owner. And for cats and cat owners, KUNDUCHI supplies a range of catnip products – with the catnip grown locally – as well as cat scratch posts for the ultimate happy cat. Finally, for dogs or cats, KUNDUCHI's fleecy pet blankets are a hit with all the furry family members.
Catnip reduces cats' anxiety, so why not try some of KUNDUCHI's pungent, locally-grown catnip products – whether it's the spray or the sprinkles – on your cat's favourite spot or toys? Your happy cat will keep coming back for more and more.
KUNDUCHI has also solved the ultimate problem for dog owners who like to enjoy their dogs on the couch: the KUNDUCHI Couch Potato is a couch protector that turns your couch into your dog's favourite sleeping place. And you can cuddle your furry friend without worrying about hair being shed on the clean couch!