Cool Dogs
Show Filters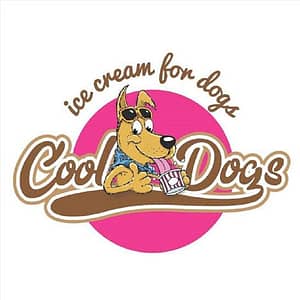 Do dogs like ice cream? Well – YES!
Cool Dogs Pet Products originated in 2017 when the journey to develop the ULTIMATE treat for the COOLEST Dogs began. The aim was to find an alternative to dry dog treats and create the most delicious yet nutritious ice cream for dogs. Months of research and development with a leading South African animal nutritionist culminated in Cool Dogs ice cream!
Cool Dogs Pet Products uses A-grade/Human-grade ingredients. A clever recyclable tub and lid that can be stored in the family freezer make this the ultimate dog treat! Even the labels are edible!
Type of flavours on offer:
Blastin' Biltong
Dazzlin' Duck
Swishin' Strawberry
Choose a Cool Dogs product for these reasons:
Super nutritious dog treat! Ideal for hot summer days.
Recyclable lid and tub make it eco-friendly and good for the environment.
Three awesome flavours to choose from.
No mess, no smell, COOL doggo treat!