WUMA!
Show Filters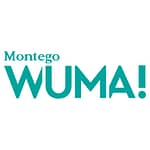 WUMA! is subsidiary brand under the Montego Pet Nutrition company. It's a premium pet food range that serves the needs of active dogs to support healthy lifestyles. WUMA! is specially formulated to be nutritious and balanced for puppy and adult dogs who need an extra dose of energy for their normal to high activity levels.
The sources of protein in WUMA! include beef and chicken, as well as kangaroo (in the case of WUMA! +Plus) and the food is rich in vitamins, minerals and antioxidants to ensure energy and vitality at all stages of life. WUMA! contains no added soy, colourants or flavourants.
Choose from WUMA! Puppy, Adult or +Plus, depending on your dog's life stage and energy requirements.