Ultra Dog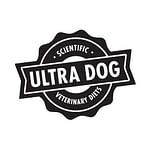 Ultra Dog food is produced in South Africa and specially made for South African dogs. Their wide range of foods under several brands ensure that your dog gets the most ideal dog food for his age, taste, and any special health requirements he may have. Ultra Dog guarantees a high quality nutritional solution for your best furry friend.
Is Ultra Dog good dog food?

The various Ultra Dog products are formulated by a team of highly skilled experts in dog food technology, continuously supported by the expertise of their in-house nutritionist and resident vet. Their professional input ensures that the quality of Ultra Dog food both meets industry expectations and your dog's dietary requirements.
Why choose Ultra Dog for your pet?

There are a number of Ultra Dog brands to choose from, depending on your dog's nutritional needs and tastes. Optiwoof is Ultra Dog's entry-level dog food, available in puppy and adult, which gives your dog a balanced diet of proteins and fats to help him maintain a great overall condition.

Ultra Dog Superwoof turns your dog into a super-pet with its high-quality ingredients for enhanced palatability and superior protein. Your dog will enjoy the benefits of a strengthened immune system and better overall condition without the need for supplementation. Superwoof is available for puppy, adult and senior in different size varieties too.

Ultra Dog Premium Recipe is just that: a top-quality recipe designed to give your dog an excellent source of protein. It's available in puppy and adult varieties for regular and large breed sizes.

Ultra Dog's Special Diet brand is made up of three specialised recipes to ensure that your dog's nutritional needs are met if he suffers from allergies, joint issues or has a weight problem.
Showing all 18 results