Regal Pet Health
Show Filters
Showing 1–12 of 16 results
Showing 1–12 of 16 results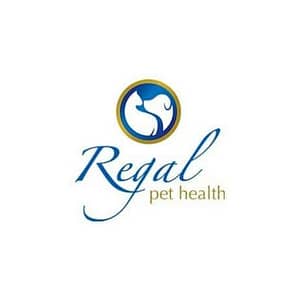 Experts in herbal-based pet health care.
Cats and dogs instinctively seek out herbs when they feel a bit under the weather. You might have seen your doggo or kitty snack on grass, right? Our urban lifestyles with small flats or townhouse gardens (or no garden at all) limit your pet's access to these beneficial herbs.
Regal Pet Health is passionate about bringing you the finest pet health supplements formulated with the best herbal ingredients to assist your pet when they don't feel their best.
What type of products does Regal Pet Health offer?
Supplements for cats and dogs for:
Joint Health Remedy;
Stress and Anxiety;
Skincare;
Allergy relief;
Health tonics;
Doggie dental chews.
What sets Regal Pet Health apart from the rest?
Your furry friend doesn't have to rely on instinct alone!
All the pet supplements are formulated with their special 3-way herbal combination for optimal effectiveness. Regal Pet Health's herbs are well-known for their therapeutic benefits, and all the formulas are gentle on the body.
Herbs can act as food, vitamins and medicine – like a three-in-one tonic of nourishment, nutrients and healing!
Herbs boost the immune system – your fur kids' best defence against illness and harmful bacteria.
Unlike traditional pharmaceutical drugs, which are created to treat a particular symptom, herbs support and enhance your pet's body's natural functions without interference or destruction.