A hero's work is never done, so we want to take some responsibility off your plate and encourage you to make use of our convenient recurring orders option. With regular repeated orders, you can select the frequency at which you need a specific product and we'll do the rest. Once you've set up your recurring order, you'll get your weekly, monthly, quarterly or biannual deliveries… right on time.
How it works
Select your product. Go through our catalogue and select the product you want to recur.
Select your frequency. Before you add your product to your cart, select a frequency for your recurring order.
Complete your order. Review your order and complete your order process.
Receive your orders. Your orders will be created and charged automatically for you, so you can get back to business as usual – like playing with Rex, grooming Milo or staying trapped on the couch with Sassie on your lap.
Frequently Asked Questions
Can I make changes to my recurring order?
Yes! To make any changes to your recurring order, go to your account and on the 'Recurring Orders' page you can change the next order date, the quantity or even delete the recurring order if necessary.
Is it safe?
We have partnered with one of the biggest payment gateways in South Africa to make sure your transactions are safe. The payment gateway has a PCI level 1 certification (this means it's very safe!). Pet Hero does not store any card details, but rather gets a unique token from the bank, which is used to facilitate the transaction. The process looks like this: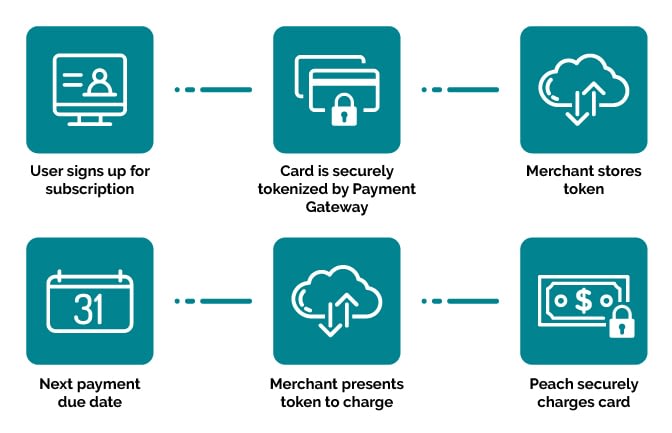 What payment methods can I use?
We currently accept VISA and Mastercard cards. More cards may be added in the future.
What happens if I do not have money in my account?
If you do not have money in your account, the transaction will fail and your order will not be processed. You can change the schedule via your account page.
Will there be a reminder before the card is charged?
Yes, you will receive an email three days before the recurring order is placed. Convenient, hey?