Petrebels
Show Filters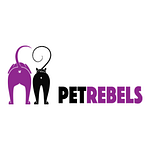 Petrebels is a Dutch company founded by passionate experts, Dennis and Detlef. With years of pet industry experience behind them, they decided to launch the Petrebels brand in order to create their own range of pet products with the values that are important to them. Developing high quality products based on sustainable practices was the motive and pride behind Petrebels.
The company makes a collection of cat scratching posts – or 'trees' – which are very popular around the world. Their trees are designed for every size, personality and activity level of every cat – cat owners simply have to choose the one that suits their pretty kitty the best. Petrebels cat trees are also designed with owners' interior design in mind, so they will suit even the chicest of indoor tastes.
Every cat scratching post has a heavy base, thick plush and the strongest sisal rope to ensure a top quality product. The use of glue means their scratching posts last 30% longer than non-glued products, especially for active, gregarious cats.