Oxyfresh
Show Filters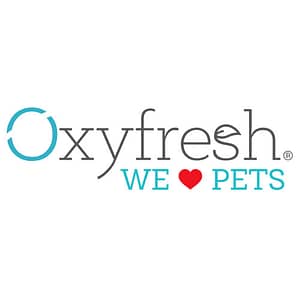 Oxyfresh started with an idea which became a reality in 1991 in the USA. The idea was to do pet care differently and better than the competitive market. In 2023, the hard work and determination paid off when Oxyfresh made the Inc 5000 List and was pronounced one of the fastest-growing companies in America, as seen in the last two years.
What type of products does Oxyfresh offer?
Oxyfresh's main goal is to design efficient, easy-to-use pet products that are non-toxic, gentle and safe; products that matter! Dentists and veterinarians worldwide recommend Oxyfresh products.
What sets Oxyfresh apart from the rest?
Oxyfresh is a loyal and trusted brand in the dental industry, constantly improving its products. Oxyfresh products are SAFE, SIMPLE and TRUSTED. They are helping pets live their best lives.
A happy pet means a happy you.