Oralade
Show Filters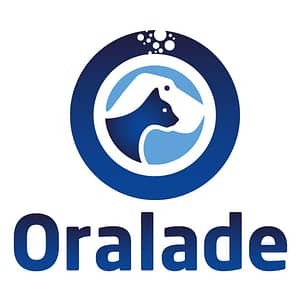 Macahl Animal Health, an Irish family business founded in 2006 by Anthony and John Mackle, developed Oralade, a unique range of oral rehydration solutions for dogs and cats with gastrointestinal issues. In collaboration with Dutch chemist Simon Van Dalsem, they created the world's first isotonic drink for pets. This unique formula, made with natural chicken flavour, purified water, simple glucose, and essential nutrition, revolutionised how oral rehydration solutions are made in the industry. Oralade has gained global recognition and is now distributed in over 50 countries, continuously expanding its presence and exploring new markets.
Oralade – A family business where pet health matters!
What type of products does Oralade offer?
The Oralade range offers highly palatable isotonic oral rehydration solutions designed to support hydration, replenish nutrients, and promote gut health in dogs and cats. These products benefit pets recovering from dehydration, surgery, chemotherapy, or gastrointestinal disorders. The range includes Oral Rehydration Support Drinks and Active Advanced Electrolyte drinks, providing specialised support for different needs.
What sets Oralade apart from the rest?
Oralade has several benefits:
It is hypoallergenic and safe for all pets.
The formula is easy to digest, containing low protein and no fat.
The functional amino acids in Oralade help nourish and heal the digestive tract, leading to quicker recovery.
The addition of prebiotic fibre supports a healthy gut.
The isotonic formula ensures rapid absorption by the body.