Nature's Miracle
Show Filters
Showing 1–12 of 25 results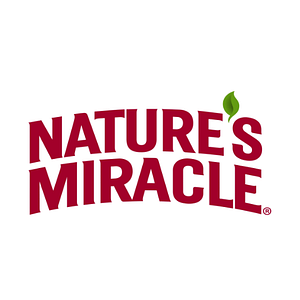 Behind the Nature's Miracle formula is a family that loves their pets. Founded in 1981 by Joe Weiss, Nature's Miracle has been the pet stain and odour brand trusted and loved by pet parents for over 35 years. Nature's Miracle® is still a trusted name amongst pet owners for removing stubborn pet stains and odour in homes.
What type of products does Nature's Miracle offer?
Nature's Miracle offers solutions for every pet mess. No matter how big or small. The wide range of pet care products allows pet owners to safely remove even the toughest pet stains and odours. These products include Nature's Miracle stain and odour removers, virus disinfectants, training aids, litter and waste management and grooming products.
Nature's Miracle™ Brand for Life's Messes™ line is an exciting new product range to help pet owners clean everyday messes and virtually anything.
What sets Nature's Miracle apart from the rest?
Nature's Miracle contains 86% plant-based surfactants and is fragranced with essential oils that control pet odours and freshen homes. Always use Nature's Miracle products first. Other cleaners and detergents may fail and chemically "set" stains that will be impossible to remove. Nature's Miracle is safe for pets and homes. It's tough on pet messes but not on your floor, carpet or furniture.
Trust the Miracle when finding solutions for a clean home and a happy, healthy pet.