Munchies
Show Filters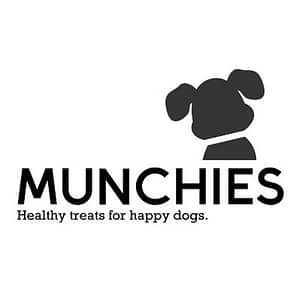 Munchies is a labour of love that comes straight from the kitchen of Alex and Ali in Australia. All of Munchies products are delicious and of excellent quality. Alex and Ali share their passion for dogs eating wholesome and nutritious treats.
What type of products does Munchies offer?
Products include dog treats, cat treats, pet accessories such as the pet toy basket, waterproof pet food mat, calming pet bed and dog leads.
What sets Munchies apart from the rest?
Munchies dedicates itself to producing pet treats that are both delicious and nutritious, offering enjoyment and nourishment. They prioritise using only the finest ingredients in their treats, guaranteeing they are free from fillers, artificial colours, sweeteners, additives or preservatives. Additionally, they craft their pet accessories with the highest quality standards.
Spoil your best friend with only the best!