Mikki
Show Filters
Showing 1–12 of 56 results
Showing 1–12 of 56 results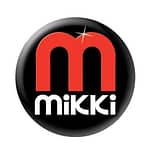 Mikki is a UK-based company that produces pet products fit for professionals, yet made for the pet owner who wants grooming tools and other pet care products that really work. In their 30+ years in the industry, Mikki has continued to produce professional-grade, award-winning products, and are always working to make the next big thing in pet care and grooming. Their philosophy has been to listen to the unique needs of their customers, which means their range is extensive in order to fit the requirements of a diverse variety of pets.
Mikki knows that a dog brush is not just a dog brush – that all pets have different needs when it comes to grooming. They have a product for each type of coat – long or short, coarse or fine, dense and double coats. Their grooming range includes softer options for sensitive skins too.
Mikki also provides pet care products for training, muzzling, house training, hand-rearing, dental care and pest control.