Mbuni
Show Filters
Showing 1–12 of 26 results

Showing 1–12 of 26 results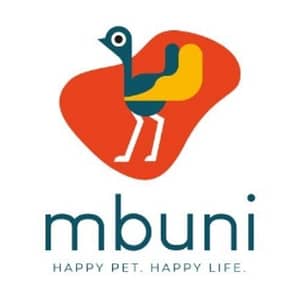 Mbuni Pet Treats was founded in 2016 by Edwin Bohmer and his family, who have been farming ostriches since the 1990s. They've seen the health benefits of ostrich meat in various ostrich products for people. With this health benefit in mind, they created ostrich dog and cat treats.
Since 2019, Mbuni products have been distributed to the South African Market. Currently, Mbuni is exported to European, Meridian and Asian countries.
What type of products does Mbuni offer?
Mbuni offers dog and cat treats of the highest quality. It is a hypoallergenic, novel protein product preserved only through natural processes. It consists of 100% natural ostrich meat in most products, making it high-quality.
What sets Mbuni apart from the rest?
The Mbuni farms own the entire value chain, from the close-compartment farm – unique in the world to their own abattoir – which is European export-approved, to their pet treat facility, which is South African export-approved. With that, they can produce the best quality products for the South African and the Worldwide market.
At Mbuni, your furry friend only deserves the highest quality treats. That is why they have done the hard work so you can be assured of only the best.
Mbuni's Promise to you
Mbuni Pet Treats prides itself on providing premium pet treats for the global market. They are passionate about the industry and have gathered a specialised team to ensure that they produce exceptional treats.
Mbuni – Happy Pet, Happy Life!