Kit Cat
Show Filters
Showing 1–12 of 47 results
Showing 1–12 of 47 results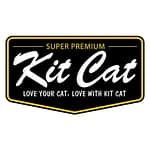 Kit Cat International is a pet product company in 'Singapaw', which was started by two brothers with a huge passion for animal welfare, especially of stray and sheltered cats. Kit Cat was founded in 2013 and the last six years have been dedicated to producing only the best wholesome and natural cat products comprising the freshest ingredients and raw materials. Kit Cat is focused on bringing their customers a wide variety of superior quality products that are still affordable. They pride themselves on the human-grade ingredients used in their nutritional products, believing that good nutrition is essential to a high quality of life for cats.
Kit Cat International has a range of kitty litter varieties made with food grade soybean, which is suitable for cats of all ages. It is highly absorbent, reduces odours, is 'paw friendly' and can even be flushed in small amounts.
Kit Cat International also pride themselves on their cat foods and other nutritional products, including KittyCrunchTM, which comes in six different flavours and aid in dental care while cats enjoy the irresistible taste.