Kaytee
Show Filters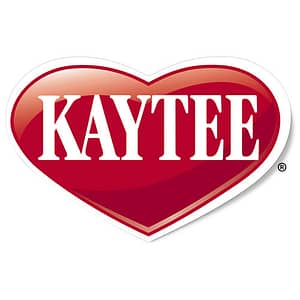 Kaytee is a Veterinarian Recommended Brand committed to manufacturing excellent products for the comfort and safety of small pets, pet birds and wild birds. With over 150 years of experience, their expertise and state-of-the-art processing means quality is built into every product, ensuring the best nutrition and care that brings peace of mind to pet parents.
Kaytee's leadership inspires them to bring quality products and unmatched service. Kaytee has a complete line of products, including food, treats, bedding, toys, habitats and accessories to ensure that your furry and feathered pet friends get all they need to be healthy and happy. At Kaytee, every product, from the tiniest treat to the most extensive habitat, is formulated and manufactured to give you the best small animal and pet bird experience possible.
Whether feathered or furry, Kaytee is passionate about creating trusted products because no pet is too small to love. Kaytee dedicates itself to providing the highest quality scientifically formulated products and unparalleled service—food, habitats and accessories to ensure pet's health, security and comfort. A tradition firmly rooted in the past with a vision toward the future.