Happy Mutt
Show Filters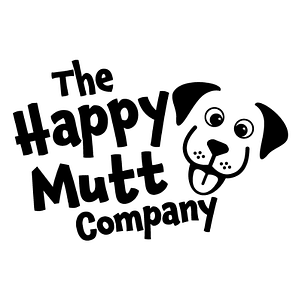 The Happy Mutt Company is, first and foremost, a 100 % South African team of devoted dog lovers with its head office in Centurion, Gauteng. Other distribution hubs include Johannesburg and Cape Town, with more to come. When the co-founder crossed paths by chance with the inventor and developer of The Happy Mutt Company range in Devon, UK, she knew that she needed to share these remarkably unique treats with her fellow South Africans and their furry friends.
The company motto, "We keep tails wagging", also applies to their stockists and online shop customers, meeting consumers' needs with enthusiasm and integrity.
What type of products does The Happy Mutt Company offer?
Make treat time more fun and rewarding with Doggie DippersTM and Nibbly BitzTM! The new and exclusive premium dog treats have set tails wagging all over the UK, Europe and North America, and they're now available in South Africa for you and your pup to enjoy!
What sets The Happy Mutt Company apart from the rest?
The Happy Mutt Company packaging is 100% recyclable and uses plant-based recipes.
Happy Mutt treats are 100% plant-based, hypoallergenic, high in flavour and calories free. It is made exclusively with ALL-NATURAL ingredients and contains no grain, gluten, xylitol, or added salt or sugar.
Happy Mutt – Bringing you the new best way to treat your bestie!