GCS
Show Filters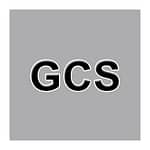 GCS Joint Care is made by Cipla Vet/Ascendis Animal Health in South Africa. GCS Joint Care comprises a range of products to be used as a nutritional aid in the management of joint disease in dogs and cats.
There are a few ways to add GCS Joint Care to each animal's diet, depending on their eating habits and the palatability of the supplement. Pet owners with animals who suffer from osteoarthritis or degenerative joint disease (DJD) can choose from GCS powder, liquid or chews for dogs, or a gel for cats. The active ingredients in these products aim to manage pain and inflammation associated with arthritis, and to repair and regenerate the joints.
GCS Joint Care treatment aims to slow the progression of the disease, reducing the signs and symptoms, as well as to manage the dog or cat's pain and discomfort. It does this by helping the animal to lose weight and reduce pressure on their joints, and encourages customers to help their animals to exercise regularly while treating other symptoms with GCS Joint Care.