Fat Cat
Show Filters
Showing 1–12 of 18 results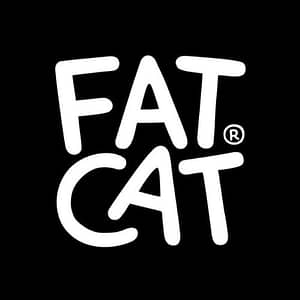 Fat Cat pet products have a simple goal: to bring laughter to people and their pets! They design their toy collection to be fun, creative and silly to bring joy to pets and their owners. With their unique designs and hilarious humour, Fat Cat aims to create a delightful experience. They challenge you to search far and wide for a better pet product, but they are confident you won't find a better toy elsewhere!
What type of products does Fat Cat offer?
Fat Cat offers the following products: pet chew toys, catnip toys, tug toys, fetch toys and squeaky toys.
What sets Fat Cat apart from the rest?
Fat Cat pet toys bring playtime to an exciting new level! They design each toy in their collection to be exceptional and durable so dogs of all breeds can enjoy them without fear of easy damage. Pet owners worldwide appreciate Fat Cat's dedication to quality, creativity and enjoyment. When your pet plays with Fat Cat toys, you can expect lots of fun and a hint of wildness in every session!