Dog Mate
Show Filters
Showing the single result
Showing the single result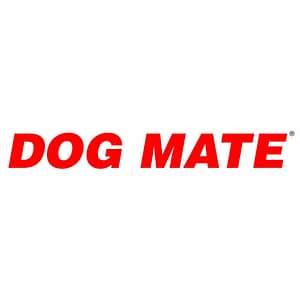 Dog Mate Ltd. operates near Heathrow Airport in London, England. They are famous for making excellent and creative pet accessories. Pet owners love their products in more than 40 countries around the world. Dog Mate believes the key to superior quality is a great design. They also make sure to use the best materials in their products. This combination ensures that Dog Mate customers receive products of the highest quality.
What type of products does Dog Mate offer?
Dog Mate knows the importance of keeping dogs well-fed, hydrated and healthy. That is why Dog Mate designed an awe-inspiring range of dog products. These include drinking fountains, automatic dog feeders, and lockable doggy doors. Dog Mate's Electromagnetic Dog Door is a revolutionary way to ensure only the animals you want inside get inside. The designers have developed all the products to provide reliable daily companionship for your furry friends.
What sets Dog Mate apart from the rest?
Dog Mate dedicates itself to making high-quality and durable products for your furry friend through research and development. All products undergo thorough testing and approval to ensure you and your dog receive the best and most reliable products.
Dog Mate – Making life as a pet owner as easy as possible.