Catit
Show Filters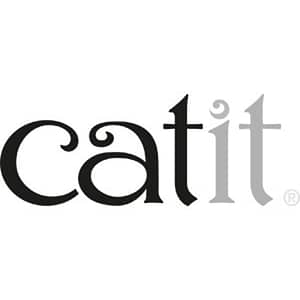 Catit is a Canadian brand established in 1999 and has gained recognition globally for innovating and designing high-quality cat products. Catit products are sold in Canada, the United States and many other countries worldwide. As the brand expands, it strives to enhance cat care globally by offering appealing and innovative products that meet the needs of modern lifestyles.
What type of products does Catit offer?
Over the years, Catit has created many beloved cat products, like the Senses interactive toys, Flower Fountain drinking fountain, and Vesper furniture series. These items have gained popularity among cat parents worldwide. Recently, Catit has expanded its range to include tasty and high-quality cat foods and treats, such as Catit Dinner, Catit Nibbly, and the famous Catit Creamy.
What sets Catit apart from the rest?
Catit is a trusted brand that nurtures the bond between cat parents and their feline companions. Both cats and their owners cherish their products. Catit offers an impressive selection of high-quality food, treats, essentials, and toys, ensuring your cat has everything they need to thrive and be happy.