Bob Martin
Show Filters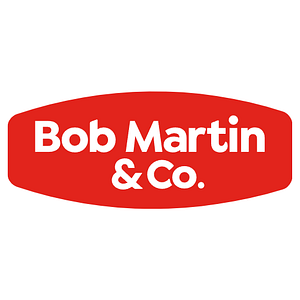 Bob Martin & Co. was founded in 1892 by the Victorian 25-year-old Robert Martin. He created a range of dietary supplements to help ensure the health and well-being of dogs. He made this dream a reality with drive, ambition and a passion for animals. Over 130 years on, the Martin family, still passionate about animals and their health, owns the company to this day. The Bob Martin name is now best known for its range of parasite prevention and treatment products.
What type of products does Bob Martin offer?
Bob Martin markets products for dogs, cats, rabbits, guinea pigs, fish, caged birds, wild birds, and other small animals like hamsters, gerbils and mice.
Bob Martin's easy-to-use products include conditioning tablets, vitamins, supplements, delicious and functional treats and other grooming products.
Bob Martin's dry dog pellets are also infused with the goodness of the conditioning tablets, giving your dog a shiny coat, healthy skin, strong heart and joint support. The dry dog pellets are for any size, kind and age dog.
What sets Bob Martin apart from the rest?
Bob Martin knows the loving bond between pet owners and their pets. That is why they created products that help pets live healthier for longer and have complete nutrition for your dog's everyday needs.
Bob Martin products help restore or safeguard your animal's well-being, prevent illness and enhance performance.
Bob Martin's guiding principle is – and always has been – that they believe access to pet healthcare is a fundamental right and must be affordable.
Here's to another 130 years of Bob Martin!