Best Friends by Sheri
Show Filters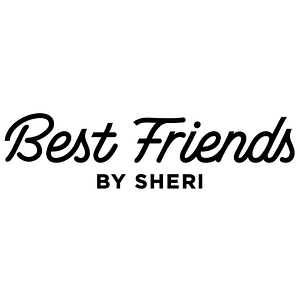 In 2009, Sherry Samani founded Best Friends by Sheri. This brand is renowned as the home of the Original Calming Donut Cuddler pet bed.
Best Friends by Sheri is a brand committed to providing pet owners with high-quality, fashionable, stylish and affordable pet products. They aim to create products that surpass market trends while remaining within the budget of the average pet owner. They manufacture their products locally in their Los Angeles facility and internationally, ensuring a diverse range of offerings to cater to the needs of pet owners worldwide.
What type of products do Best Friends by Sheri offer?
Products include calming dog beds, cat beds, faux fur doughnut beds, pet huts and blankets. These products are carefully crafted to replicate the soothing and secure sensation of being nestled in a mother's fur coat. With these calming beds and blankets, pets can experience a comforting and protected space that helps ease their worries and gives them peace.
What sets Best Friends by Sheri apart from the rest?
Best Friends by Sheri is a dedicated brand that creates products that bring joy, happiness and enhanced experiences to pet owners and their furry companions. They prioritise understanding the needs and desires of pet parents by actively listening to their feedback and engaging in playtime with their pets. This hands-on approach allows them to develop products that cater to the specific requirements of pets.
The ultimate goal of Best Friends by Sheri is to inspire wagging tails, bring smiles to faces, and enrich every adventure shared between pet owners and their beloved pets.