Not all dogs were made equal: each breed of dog comes with traits specific to that breed. So if you're looking for loyalty, active companionship, a tolerance for play, and patience with the littlest family members, then these are five of the best dog breeds for families with young children.
1. Labrador
Labbies are well known for their friendly appearance and their love of all things human and animal. Their good-natured temperaments, patience and loyalty make them excellent family members, but they do need a lot of exercise and play to prevent them from becoming naughty or fat. If you choose a Labrador, make sure you've got the time and space for this rambunctious creature.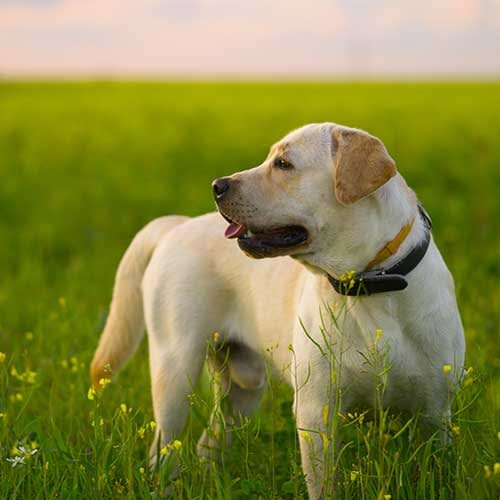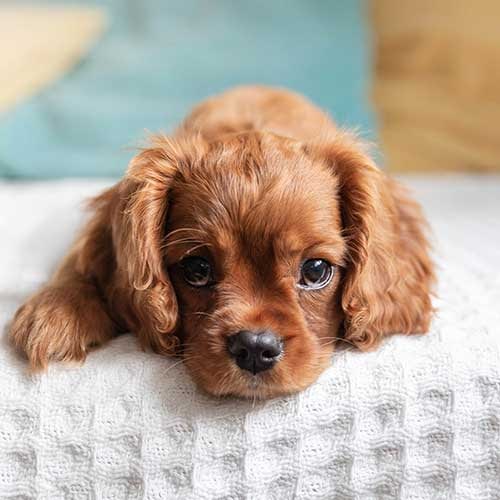 2. Cavalier King Charles Spaniel
This gorgeous floof makes an excellent family pet for its social and fearless nature, while it's also quite an adaptable breed. If your family is active, your King Charles will play along, but if you're more into lounging and relaxing, so too will this breed. While he's generally happy-go-lucky, the King Charles needs to be close to his people and does not like to be left alone, so make sure he's not an only dog.

3. Newfoundland
This Goliath of a dog is like a fluffy bear with a tremendous amount of patience with young family members. While he may not need as much exercise as the sporting breeds, a Newfoundland will need regular grooming – the perfect way to teach the kids about routine and responsibility!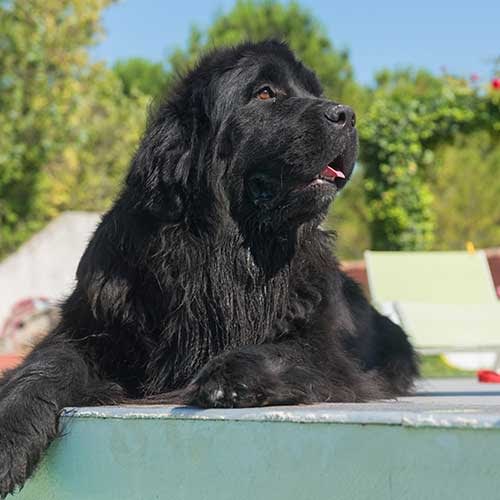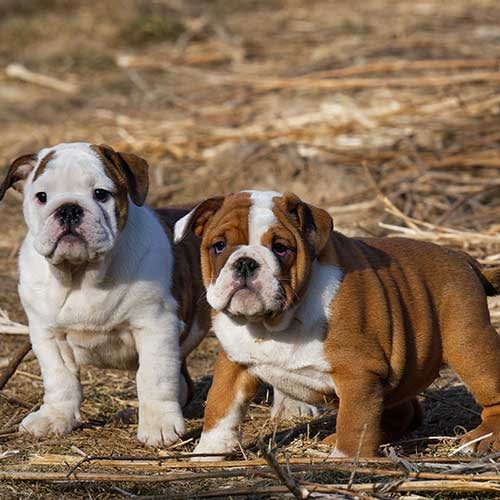 4. Bulldog
Smooshy, squat and incredibly loyal, the stocky bulldog makes a great family pet, especially if you don't have a large home and garden. While the bulldog does enjoy daily walks, they won't need to be very far or very long… he loves his leisure time too! While cute and compact, the bulldog's squashed snout makes him intolerant of temperature extremes, so make sure he can be kept cool in hot summers.

5. Boston Terrier
Bosties are lively little companions with low-maintenance coats and intelligent demeanors. Being a small breed, the Boston terrier is likely to get along with other family pets like cats, and has a penchant for friendly fun and an active lifestyle. He may not bark a lot, but the Boston is an excellent watchdog… if anything, he'll deter strangers with his farts!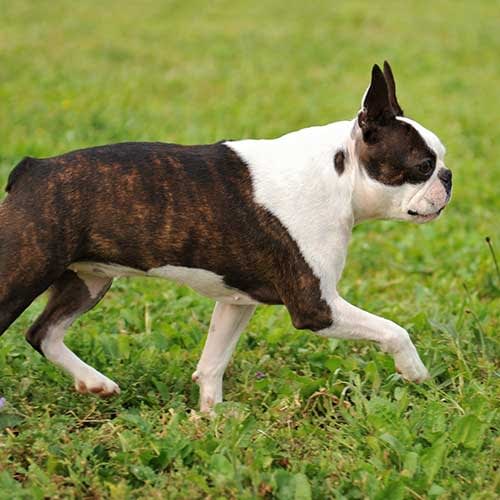 There are many more dogs that are perfect for families, so be sure to do extensive research before you decide on the best one for yours. Most importantly, don't write off the many mutts at your local SPCA and animal shelters who are looking for families of their own. Irrespective of breed, make sure you include your precious pooch as a member of the family and allow enough time for proactive feeding, grooming, training, playing and sleep. Ensure your home and yard are appropriate for the family dog you choose, to keep them healthy, happy and out of mischief.