Animal Zone
Show Filters
Showing 1–12 of 17 results
Showing 1–12 of 17 results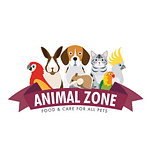 Animal Zone is one of the brands supplied by Valemount Trading, which in the last seven years has become the largest bird seed manufacturer and distributor in South Africa. They have four large distribution and manufacturing centres in the country – in Johannesburg, Port Elizabeth, Durban and Cape Town – which employ more than 200 people.
Animal Zone make bird food in a variety of formats – from seed to fruit chunks, pellets, cereal and muesli – as well as food for a range of small pets like hamsters and rabbits. Their products include supplements and vitamins to ensure the health and vitality of birds and small pets in their homed environments.
Animal Zone/Valemount Trading continue to strive to improve their products and services to create greater value for their customers, priding themselves on being an innovative and adaptive brand.