Acana
Show Filters
Showing 1–12 of 24 results
Showing 1–12 of 24 results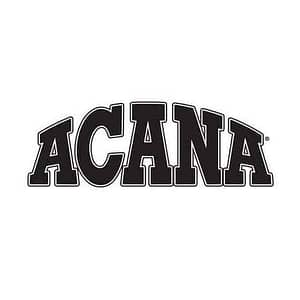 ACANA's name lies in its roots, inspired by its birthplace in the farmlands of Alberta, Canada. Acana Dog Food started in 1975 in a small factory in Barrhead, Alberta. It has become compatible with quality and is considered one of the best food products. Today, their products are available in more than 60 countries.
What type of products does ACANA offer?
ACANA Pet Food sources only the finest ingredients from trusted suppliers like farmers, ranchers and fishers. ACANA's protein-rich, nutritious and delicious premium dog foods are ideal for dogs of all ages, including puppies, adult dogs and seniors.
ACANA's premium cat food recipes offer a variety of diets and flavours, brimming with protein and nutrients so your cat is getting everything they need to look and feel their best. With diets for kittens, adult cats and senior cats, there's food for every cat.
ACANA pet food is as nourishing as it is satisfying.
ACANA recipes include 50 – 75% quality animal ingredients and 25 – 50%+ fruit, vegetables and botanicals.
What sets ACANA apart from the rest?
ACANA products have all the ingredients to keep your pet healthy, happy and fit. All ACANA foods are very high in protein, very low in carbohydrates, and have just the right amount of vegetables, fruit and botanicals.
ACANA's award-winning kitchen
ACANA's state-of-the-art kitchen uses a track-and-trace system to ensure safety, quality and transparency. Track and Trace means to record and track every step of the process, from when ingredients leave suppliers to when they go into recipes, to ensure safety and quality.
ACANA's commitment to safety
ACANA's food safety systems ensure high-quality pet food. Testing procedures begin when ingredients enter ACANA's kitchens and continue through to packaging so that the pet's food is at its best.